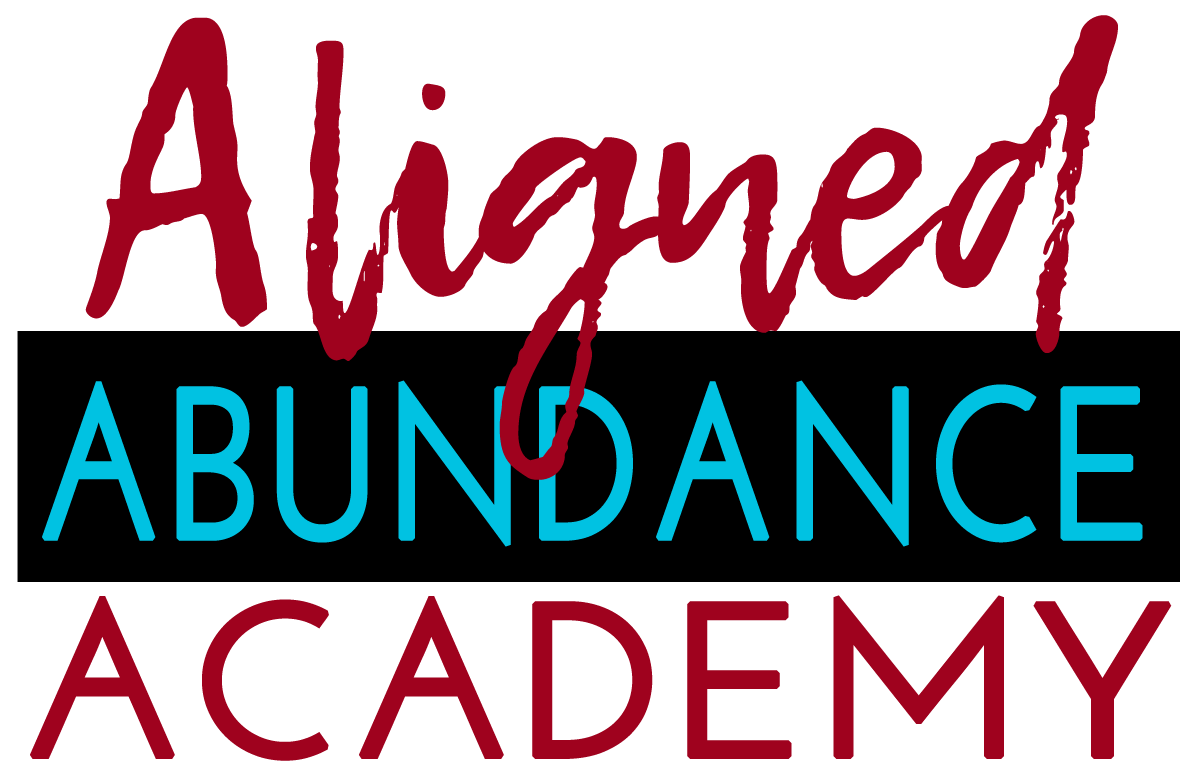 For Leaders who are SERIOUS about unleashing more POWER, PURPOSE, PLEASURE, & PROSPERITY!
Companion Course to the
#1 Bestselling Book
Be a Boss & Fire That Bitch
For Leaders who are SERIOUS about unleashing more POWER, PURPOSE, PLEASURE, & PROSPERITY!
ARE YOU A HIGH-PERFORMER WHO KEEPS HITTING AN INVISIBLE CEILING ON YOUR IMPACT, INFLUENCE, & INCOME?
Yes? Keep Reading…
You Can Elevate Your Impact, Influence, Fulfillment, And Empire!
You Can Have EPIC Level Of CONFIDENCE That Outshines Fear, Doubt, Impostor Syndrome, And Inner Critic! 
You Can Activate InFLOWential Leadership For Ease-Filled, Effortless Success!
I know this without a doubt!
But you're making it harder by staying in the hustle, pushing yourself to the point of BURNOUT and OVERWHELM. 
You're using strategy after strategy, but you're not getting the results you desire. 
And the more you TRY, you hear that voice in your head that fills you with FEAR and DOUBT. Your inner critic is running RAMPANT and leading you to self-sabotage your efforts because you think you aren't GOOD ENOUGH.
You are already a LEADER. But you need the CONFIDENCE to own who you are BEING, so you can ATTRACT more to you…effortlessly!
NO AMOUNT of branding, marketing, coaching, or strategy that can get YOU out of YOUR OWN WAY!
IT'S TIME FOR A CHANGE!
You don't need more programs, more strategy, or more marketing.
You already know everything you need to reach your current goals!
What you need to do is get to the ROOT of what is slowing you down.
 And right now,
you're avoiding the REAL ISSUES causing the problems by staying in the HUSTLE.
What if you decided to park the HUSTLE BUS and COMMIT to building a solid foundation for success!
What if you confidently knew HOW to make that happen?
What would it feel like to consistently feel ease, joy, and fulfillment?
NOW IS THE TIME!
EVERY EXTERNAL PROBLEM IS A SYMPTOM OF YOUR RELATIONSHIP WITH YOU!
(Read that again)
Imagine…
WHAT IF YOU COULD…
Stop getting caught up in the SHOULDS and ONLY do what's aligned with YOU

​Shift into an ABUNDANCE mindset in all areas

Have EPIC confidence that turns heads when you enter a room

QUIET your inner critic and get rid of Imposter Syndrome, fear, and self doubt

ALLOW your success to be EASY and work through sabotage quickly

​​Feel totally ALIGNED and CONNECTED with the Real YOU

Consistently meet or exceed your income goals

Take time off to care for yourself…GUILT FREE

 
Aligned Abundance Academy is my 8-Week system so you can ALIGN your inner world to allow the effortless FLOW you desire, OWN your POWER, work less, and LIVE more!!!
Anatomy of the Aligned Abundance Academy
I've carefully curated each lesson to teach you EVERYTHING you need to eliminate doubt and hustle to activate flow. No fluff involved!
Only the exact steps you need to build confidence and work through sabotage quickly.
 And most importantly, how to be open to RECEIVE what your DESIRE!
With this powerful new relationship to you, you'll scale your lifestyle, leadership, and legacy.
The program builds the SKILLSET and STRATEGY you need to shift into consistent and unapologetic CONFIDENCE & FLOW!
 You're focusing on the inner work and connection to YOU necessary for lasting success.
No more patching symptoms in your business, as this is where you address the ROOT issues and limiting beliefs that kept getting in the way.
THE ALIGNED ABUNDANCE PROCESS
These are the lessons that build the foundation for your success. How to create the best routine for you, release the baggage holding you back, be open to receive all that you want, and how to raise your standards to match what you want and where you're going.
Strong boundaries are the secret sauce to success!  You'll build the boundaries you need for ALL relationships (especially the one with you) including time, money, and your business.  Boundaries create the internal safety we need to conquer fear and doubt, along with managing energy.
Confidence is key to lasting success in life and business. These are the next level lessons to nurturing a strong relationship with YOU! This makes action and follow through easier because you're doing it with alignment and authenticity.
Put your MINDSET in the right place to finally be OPEN to RECEIVE the income you desire! Releasing the stories and beliefs getting in the way and massively anchoring you into why you deserve MONEY.  I KNOW what's holding you back from money and success. It's time to stop blocking the abundance in ALL areas!
Activate FULL receiving of ALL you desire, along with your Influence, by balancing your masculine and feminine energy. This is the secret to effortless flow, epic confidence, and unapologetic success!
Lindsay, Real Estate Broker, WV
My team has grown, we had our most profitable summer yet, and I achieved my 5-year goal in year 2 of my business! All because I got clear on my boundaries, connected to myself and built my confidence!!!
Jessica, Holistic Nurse Practitioner, WV
I don't feel the hurt, shame, guilt, resentment or lack of love anymore.  I have moved on and forgave myself which gave me the ultimate CONFIDENCE!
Jennifer, Mortgage Lender, WV
Working with Stacy, I not only achieved my business goals, closed on my dream home, and allowed myself to break through some pretty big barriers, but I changed the way I viewed myself. I quickly had my first $20K month, immediately followed by my first $30K month! 
JOIN
Aligned Abundance Academy
TODAY!
FULL Aligned Abundance Academy Course – A new module each week available in the online members site. Each module includes video lessons, specific tools, and action steps to help you get results FAST. The program includes ALL the content mentioned above. (VALUE $5,997)
LIFETIME Access to all course and material updates. (PRICELESS)
Private Client only Tool Kit – Stacy's personal self-management & self-mastery arsenal. (VALUE $1997)
SUPPORT & ACCOUNTABILITY – Instant access to the Members-Only Facebook Group where you'll have access to unlimited individual support with feedback from Stacy and her team of Epic Alpha coaches for eight weeks. Weekly live Q&A with the coaches and a monthly live with Stacy. Plus, learn from the others in the community. Ask ANYTHING!!! This is the KEY TO SUCCESS! (VALUE $2000) #PRICELESS
ADDED UP…THAT'S A TOTAL VALUE OF
$9,994
EXCLUSIVE ACCESS TO PREMIUM CLIENT TRAINING VAULT
BONUS #1: Access to the Belief Breakthrough Series to pluck limiting beliefs out of the subconscious and instantly replace them with empowering beliefs (VALUE – $1997)
BONUS #2: Access to the Breathwork Session replays to elevate focus and confidence while optimizing performance, clarity, and balance. (VALUE – $1997)
​BONUS #3: Access to the Business Intuitive Sessions channeling guidance & support. (VALUE – $1997)
NOW…A TOTAL VALUE OF

$15,984
WANT TO ACCELERATE YOUR SUCCESS?
UPGRADE TO PRIVATE COACHING WITH STACY
UPGRADE #1: Two Private Zoom Coaching Sessions with Stacy [1 per month] (VALUE – $1997)
UPGRADE #2: On Demand Coaching & Support with Stacy for the FULL 8 Weeks. (VALUE – $3997)
UPGRADED TOTAL VALUE OF

$21,979
Doors Close & Special Investment Ends May 31st!!!
I'VE GOT A ROCK-SOLID, 30-DAY 100% SATISFACTION GUARANTEE!
Aligned Abundance Academy is 100% RISK FREE.
If you feel like you don't get amazing value from the training material, tools and resources, email me (support@stacyrake.com) ANY TIME during the 30 days, show me you actually did the work, and I'll be happy to refund your full payment.
The best part is this:
If you think there's a "slight chance" Aligned Abundance Academy will work for you, then enroll TODAY.
You can experience the material. and see if it's right for you over the next 30 days.  No guess work needed.
If it works, your life and business will never be the same.
ou'll feel empowered with tools to quiet your inner critic and get around the sabotage and control issues.
And ultimately,
you'll feel confident, aligned, and finally believe you're GOOD ENOUGH to be successful!
If it doesn't work, email me, show me you did the work, and I'll give you a prompt refund.
Here's the thing, if you do the work it WILL work for you! So, that's why I'm happy to offer this risk-free 30-day guarantee.
  I barely have enough time now – how will I find time to for this program?
Honestly, that's the reason you're here right now.  No time for you or anything else.
But the reality is…you DO HAVE TIME! We all have time for what's important.  Are your goals, your business, your health and relationships important?
My goal is to show you how to maximize your time with focus and increased productivity.  Which means more time to what's important and releasing some of those things that no longer serve you.
   How many hours should I be setting aside each week? 
Here's the course breakdown:
Modules average 60-90 minutes of course content each week, with about an hour of homework.  You choose how much time to dedicate to each exercise, and more time doesn't always equal greater results.  If you fully engage in each exercise, you'll get results.
You'll get access to the first few modules right away.  If you want to see results quickly, I suggest setting aside about 2-3 hours each week to focus on course content and exercises.   But if that's too much, don't worry.  You have
lifetime access
, so you can go at your own pace.
   What's the rush, why join now?
This is the ONLY time this course will be available at this investment level and offered with access to Stacy this year.  Because of the coaching and support you receive , there's a time and energy commitment from me.  To maintain a high level of support, I can only open up my Aligned Abundance Academy to a limited number of people.  The last release completely sold out, so if you're interested, now is the time to commit and take action.
   What if I've never done any personal or business development before?
This program is great for those new to seeking help to create change and those who are transformation veterans.  We all want to reach our goals and be successful!
   How is this different from other programs?
I've distilled everything down to the exact steps necessary to achieve success, without all the fluff.  This is the culmination of both my life experience, education, and professional training, research and experience.  Basically, everything that works for me and my clients is in it.
   How will I be able to get my questions answered?
You can get support a number of ways, from me, your community coach, and your peers.  We have a positive and supportive Facebook community in the private members-only community where you can ask questions, getting answers from current students, as well as your community coach and myself as I'm an active member.  Posting your questions and homework in the Facebook group is the best way to receive individual support from your community coach.  Also, on-demand with a voice messaging app if you have the bonus private coaching sessions with me.  Email me your questions and we'll get back to you within 2 business days (usually by the next day).