I am so THANKFUL every day to work with some INSPIRATIONAL and truly REVOLUTIONARY leaders!!!
They are so EPIC that they DESERVE incredible recognition for the IMPACT that they are making on the world.
They're changing lives!
HEALING the world!
How amazing is that?!
That's why I'm giving out The InFLOWential CEO Award to ONE of these INCREDIBLE leaders!!
But I'm not gonna be the one to choose the winner…
YOU are!
The winner of this award will be announced in my Facebook community, inFLOWential CEO™ – Influential Leadership for Visionary Founders & CEOs on March 18th.
They will also be featured in The InFLOWential CEO Magazine!!
Here's what you do to vote!
Use the form below to vote for who YOU believe is the most influential leader.
And if you REALLY love the nominee you're voting for 😉, SHARE THE LINK TO THIS ANNOUNCEMENT on your social media to spread the love and give them a shoutout for this EPIC award they're up for!
But don't wait! Do it NOW! Because Voting ends March 17th!
PS: Want to know more about our AMAZING nominees?
Read all about them below!
---
InFLOWENTIAL CEO AWARD NOMINEES
Marielle Alix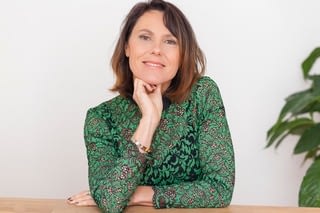 Holistic Transformational Coach
Hi! I am Marielle, a Holistic Transformational Coach – since 2012, I have been helping women see the gift underneath their symptoms and sugar cravings and do the deep transformational work to heal worthiness issues and drop the masks so they can lead the authentic, aligned life they deserve to lead.
In my programs we do both the nutritional and the emotional work, at the unconscious level (with hypnotherapy RTT) and the conscious level (learning strong tools to manage emotions day to day) for true transformational long term results.
Sugar addiction and psychosomatic symptoms truly are the entry door behind which you have the opportunity to be Reborn to the powerful, authentic and free YOU.
Chandini Devasahayam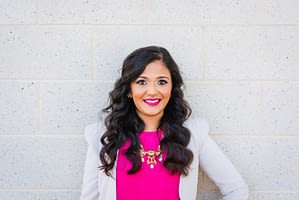 Soul Purpose & Success Coach
Chandini is a leading Soul Purpose & Success Coach, NLP Practitioner, Reiki Practitioner and Speaker who helps ambitious, visionary professional women to embrace their full identity and unique gifts to elevate impact, joy, alignment and fulfilment. She is an award winning Marketer with over 11 years' experience working for both the corporate, education and not for profit industries leading a high performing team. She's hosted a number of Mindfulness events in both Sydney and New York for stressed out corporate women. Collaborated with the film studio Studio Canal for a Mindfulness brunch event in Sydney. Chandini coaches a number of highly ambitious and visionary women by implementing deep purposeful coaching, mindfulness, NLP, reiki and energy healing to help them manage their stress, burnout, self-doubt, build up their confidence, claim their purpose to go on to fast-track their dream career and life.
Lisa Gill
CEO and inventor of TOSSIBLES®
Lisa Gill is the CEO and inventor of TOSSIBLES®, a revolutionary new approach to feminine hygiene disposal. Prior to launching her company, Lisa was frustrated by the awkward and inadequate disposal experience women face during their cycles and she decided to act.
She spent two years gathering women's feedback and working with various materials to create a solution. Along the way, Lisa observed the lack of conversation around menstruation and the challenges women face. She also discovered the devastating impacts disposal choices have on the environment in addition to the devastating impacts felt by people who cannot afford feminine hygiene products.
Lisa's superpowers include curiosity, focus, and problem solving. Through TOSSIBLES® she's using those talents to empower women to handle their periods anywhere, to start a conversation about menstruation, to prevent feminine products from entering critical wastewater systems, and to help people who menstruate receive critical supplies.
In addition to launching her own company, Lisa has served as a civilian in the United States Air Force since 2004. Early in her civil service career, Lisa earned a Bachelor of Science degree in Advertising Management from Bellevue University. Art is an important aspect in her life which is why TOSSIBLES® envelopes feature beautiful designs created by artists around the world.
Brittany Harvey
Director of Clinical Services
My name is Brittany! I am a badass, strong willed, resilient and hard working girl mom to a beautiful 8 month old princess and I am a wife to a professional bass fisherman. I am a nurse by background so helping others feel good and well is something that is in my blood! My passion in life is to empower people to feel their best from the inside out. So often, busy moms find themselves burnt out, on overdrive and putting their self care on the back burner to meet the needs of everyone else but themselves. As a result they feel overwhelmed and unfulfilled in all aspects of their life, like the only identity they have is "mom". I help ambitious moms find balance and live their life to their fullest potential by owning their power and learning how to do it all with ease!
Patrick Lerouge
Productivity Efficiency Specialist
Patrick Lerouge Amazon bestselling author of "The simple path to getting everything done, with energy left to spare."
A productivity efficiency specialist that has been in the holistic health field since 2000. Working with thousands of clients getting them what they want in less time, and radically changing their lives.
Using his 3 C System that helps 7 figure earners and CEOs enhance their performance in less time. He creates massive change by getting his clients to focus on root issues of what is blocking them from being successful with ease and grace.
So they can make more of an impact doing what they love, love their life without burnout and feeling stuck. While being compensated highly for doing what comes naturally.
Meryem Mammedova
Owner of Prescription Foods, LLC.
Meryem Mammedova is an owner of Prescription Foods, LLC., a Pittsburgh-based, social-purpose fermented foods company and a creator of gut health coaching programs. She hails from Turkmenbashi, Turkmenistan where natural foods, herbal remedies and fermentation are simply a part of everyday life, not a counter-cultural food movement. Meryem's passion for health and nutrition topics are only eclipsed by her desire to educate others on these topics.
With over 10 years of experience studying, creating and experimenting with healing foods, her knowledge base is broad, however she specializes in examining gut health and helping women with gut imbalance.
Meryem lives on Pittsburgh's Northside with her husband, son and daughter – 3 very patient guinea pigs for her culinary experiments.
Sabrina Mapes
Real Estate Redeveloper, Investor Mentor, and Executive
Serial entrepreneur, real estate investor, commercial & residential Real Estate Redeveloper, Investor Mentor and Executive. Highly experienced Corporate Healthcare Executive with a MBA, CPA, and professional knowledge that includes extensive background in financial management, general ledger accounting, revenue cycle management, technology implementation, and process optimization within large, complex national health systems across both acute and behavioral settings. Proven reputation of developing innovative solutions to translating strategic vision into actionable initiatives, demonstrated ability to cultivate strategic partnerships and coordinating disparate interest for collectively attractive outcomes.
Rebecca Plantz
Inspiring Soul Skills Coach
Do you have a dream to achieve or a problem to solve?
Rebecca Plantz is an inspiring coach who helps small businesses and individuals tackle the seemingly impossible paths toward growth and change. She brings her "soul skills" to businesses and individuals that want to achieve peak performance and goals.
Rebecca has a history of driving and supporting change in complex environments across public, non-profit and private sectors, domestically and abroad, as well as starting and running her own successful entrepreneurial ventures. Her business knowledge ranges from communications, technology implementation, cybersecurity, risk management, compliance, quality management, and cross-functional leadership.
Originally from Wisconsin, she graduated from the University of Wisconsin-Madison with a Bachelors of Science degree in Agricultural Economics and Journalism and completed her Masters of Business Administration in February 2020.
Rebecca lives in the Phoenix metro area and spends part of the year on the farm in her home state of Wisconsin. Rebecca enjoys hiking with her three rescue dogs, Porthos, Guilluame, and Cristo, as well as reading, swimming, yoga and cooking.
Elizabeth Sanchez
Founder and CEO of Impactful Improv
Beth Sanchez is the Founder and CEO of Impactful Improv. Beth was introduced to the concept of improv for skill development while earning her MBA at Duke University, The Fuqua School of Business. Beth facilitates interactive experiences to help individuals and teams stretch beyond their comfort zones to improve active listening, effective networking, adaptive thinking and creativity.
Beth has been a certified PMP for more than a decade. Prior to founding Impactful Improv, Beth held positions with Highmark, The Walt Disney Company, Government Contractors, UPMC, Ariba and Accenture. Beth also has a commitment to education and serves the President of the Board of Trustees for the Shaler Area Education Foundation.